Colors of Fate-DEMO-
A downloadable game for Windows, macOS, and Linux
[FRENCH VERSION AVAILABLE/VERSION FRANÇAISE DISPONIBLE]
[Visual Novel, GxB, fantasy slice of life, mature, rich story telling]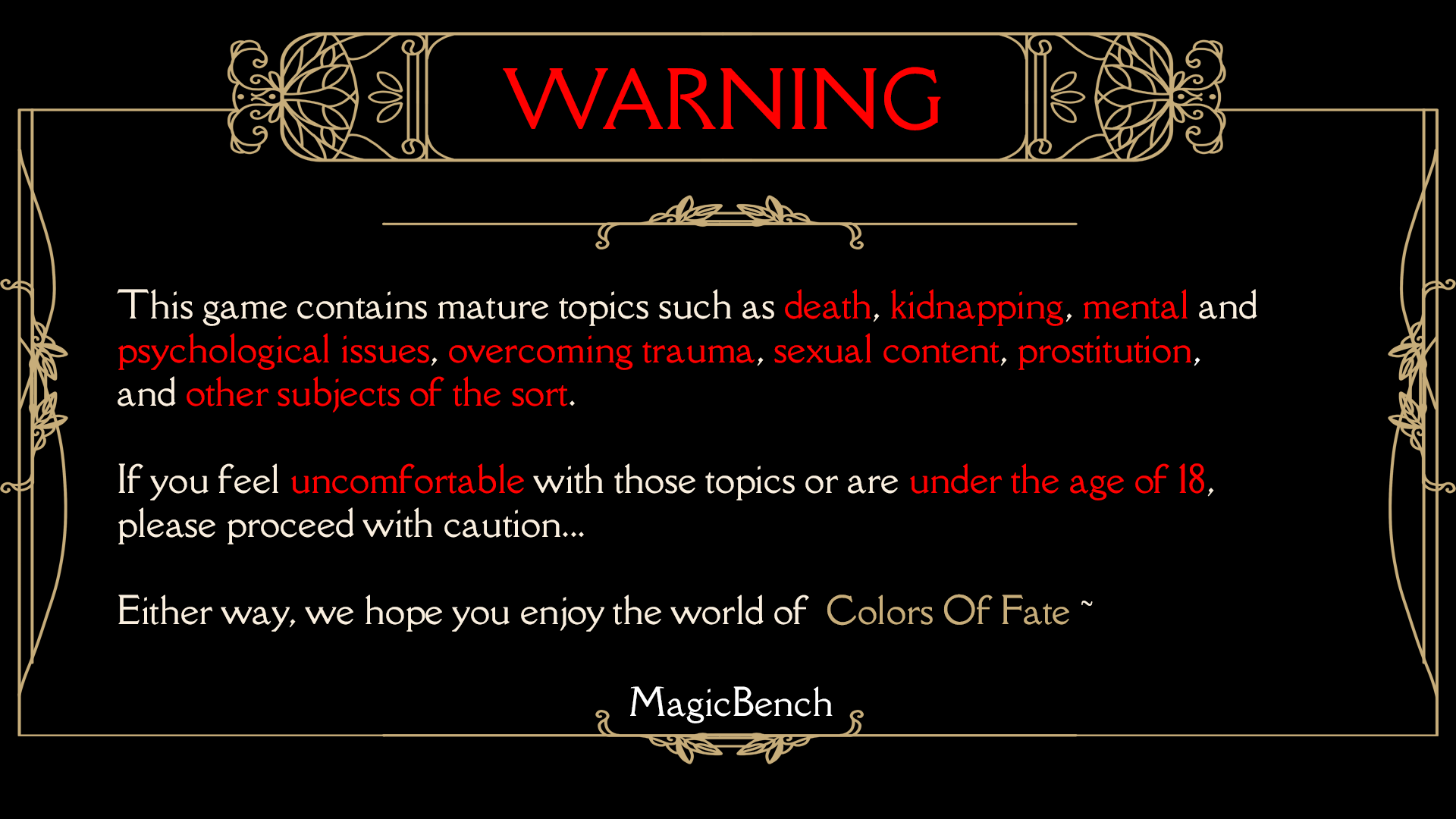 ✾

"Within a peaceful village in the middle of a forest lived Melia, a cheerful and stubborn young girl; and her best friend Enris, who dreamed of becoming the village's next herbalist.
Both of them were happy without worry until...an unfortunate incident separated the two children tragically.
Life is not always made of fairytales and tranquil days.
But come...and see Melia's fate unfold before your eyes, as she becomes a strong and independent young woman through the years!"

✾

Our little protagonist at the beginning of the game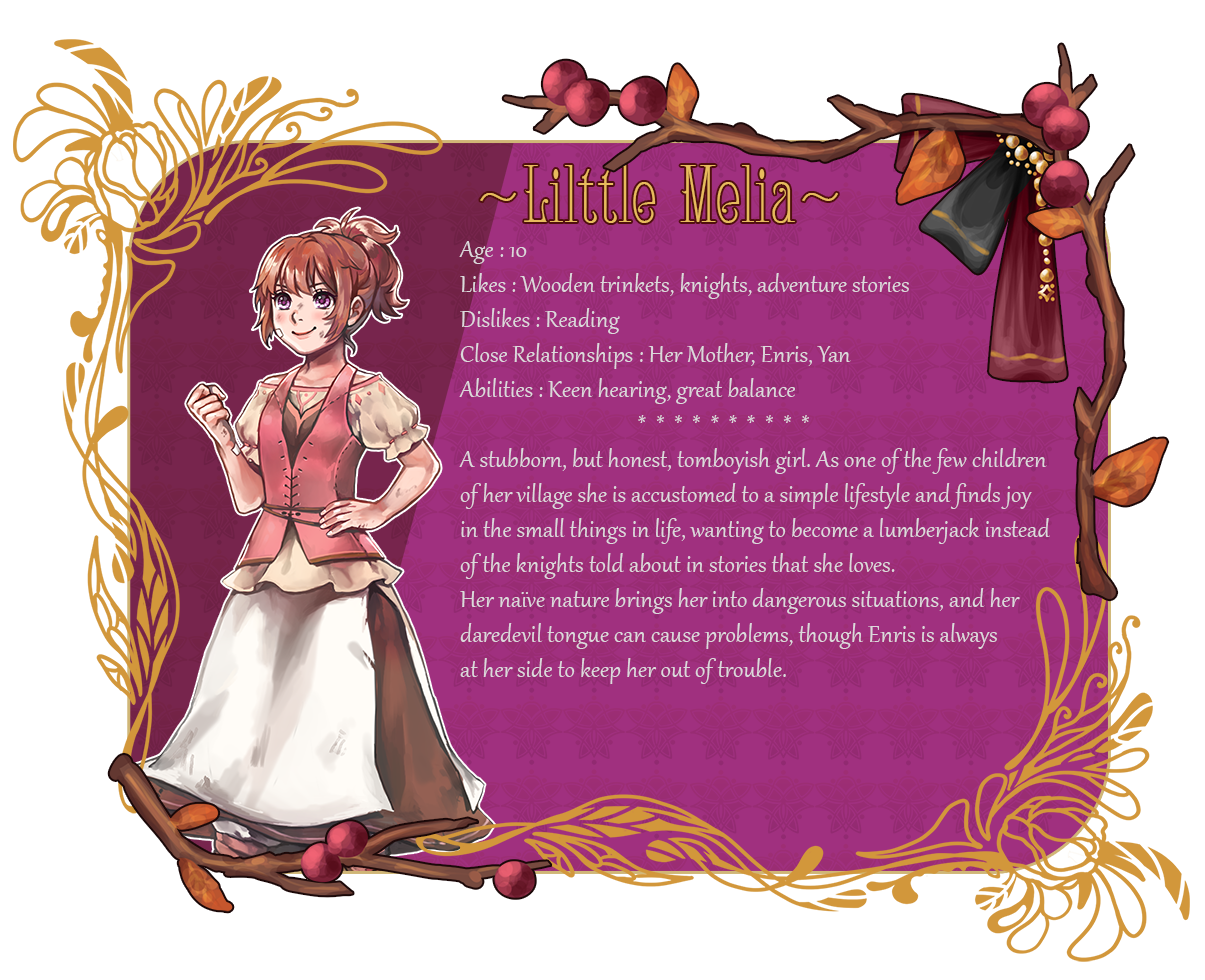 ✾
✿CREDITS✿
Writing : Cirrocumulus
Sprites and CGs : Aria
Backgrounds : Koifish/Kat
Music & SFX :Tavian St James
Programming : Lee Saturn
English Proofreading : Akatea
French Proofreading : Enn
Original Story & Characters, Lead Project, GUI Design : MagicBench/KaraMelow

Special thanks to Goneril and Ayael for playtesting the french version~
Download